Description
PRICE AND LICENSE TYPES
This product can be purchased with 3 types of license depending on the number of people who are going to use it. Please select above the one that best suits your needs. For any questions about our licenses, contact us at support@3dcollective.es and we will be happy to help you.
SINGLE LICENSE
1 single user
STUDIO LICENSE
Up to 10 Users
ENTERPRISE LICENSE
Up to 20 Users
3D SCANNED OLIVE TREES
After our Interior 3D Plants Pack and our first Olive Tree 01, we continue to develop and apply our realistic vegetation scanning methodology in a new 3D Olive Tree with a very different physiognomy from the previous one.
Our scanning method allows us to create complex trees, with the trunk and leaves scanned, to achieve a result that is as true to reality as possible. In this product you will find 4 different variations of an olive tree scanned by photogrammetry, with a standardized PBR material system, so that they work in any project and circumstance, and a version of each model with a reduced number of polygons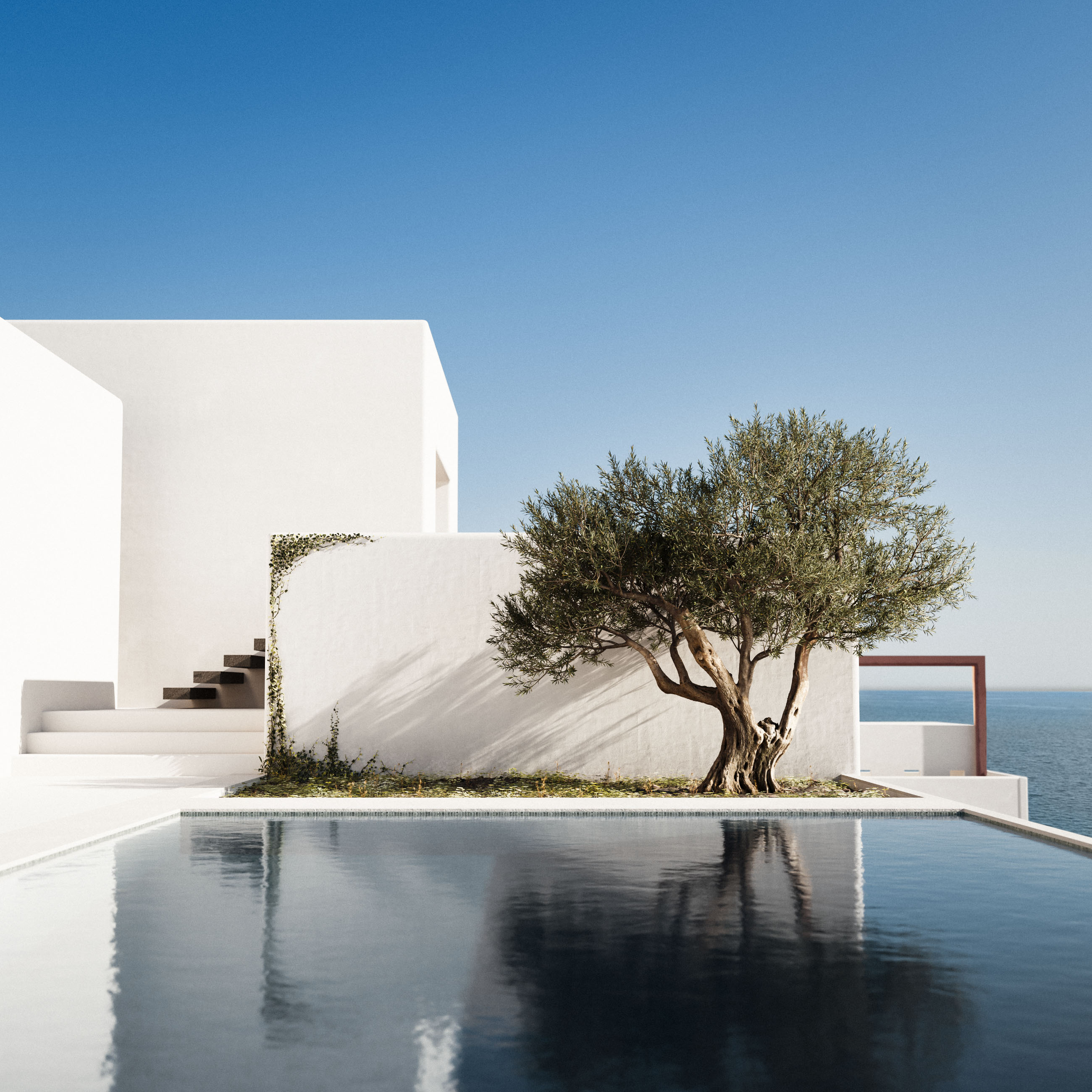 WHAT DOES THIS PACK INCLUDE?
4 High Poly 3D models of Olive trees scanned with between 2.3 and 4.2 million polygons
4 Mid Poly 3D models of Olive trees scanned with between 1.3 and 2.7 million polygons
20 8K and 4K Textures
Compatible with V-Ray, Corona and OBJ
TRUNKS AND LEAVES SCANNED IN GREAT DETAIL
A fundamental aspect for 3D vegetation to look realistic is detailed modeling that respects the anatomy of natural trees and contains enough detail to create the illusion of reality.
There are several specialized applications for modeling plants in 3D such as GrowFX or SpeedTree. However, manual modeling combined with photogrammetric scanning often offers the ability to model details that are not possible with these automated tools. In this pack we have taken a photogrammetrically scanned trunk model and combined it with procedural modeling with GrowFX and a lot of manual modeling to make the trees look their best.
The scanned trunk model has been generated from approximately 1,000 50-megapixel photographs to obtain the finest detail, resulting in a 60 million polygon model, which has subsequently been projected onto another low-poly model to make it work smoothly on any project.
SCANNED TEXTURES FROM THE REAL WORLD
To achieve realistic results it is important to capture true-to-life information. In the case of vegetation, it is essential to accurately capture at least these 4 data from real trees in order to guarantee good results:
Albedos scanned and calibrated
Accurate normal maps
Color maps without reflections Front and Back of the sheets
Cross-polarized 2-sided albedo maps and high-precision normal maps
When taking photographs, in order to recreate in 3D the behavior of light when it falls on the leaves of plants, a technique is necessary that allows the separation of specular reflections from diffuse reflections. For this we have resorted to Cross Polarization, a technique that allows us to scan both components separately, thus avoiding reflections in our albedo, which allows us to have very realistic leaves.
All the normal maps in this pack have been obtained using Photometric Stereo, which provides a very realistic relief compared to other 3D plant models where the normal albedo map is extracted, this, together with the Roughness map, allows for a very realistic results in the speculars.
Images created with this product
Everything mentioned above allows us to create very high quality 3D trees. In this gallery you can see examples of the results you can get with these models.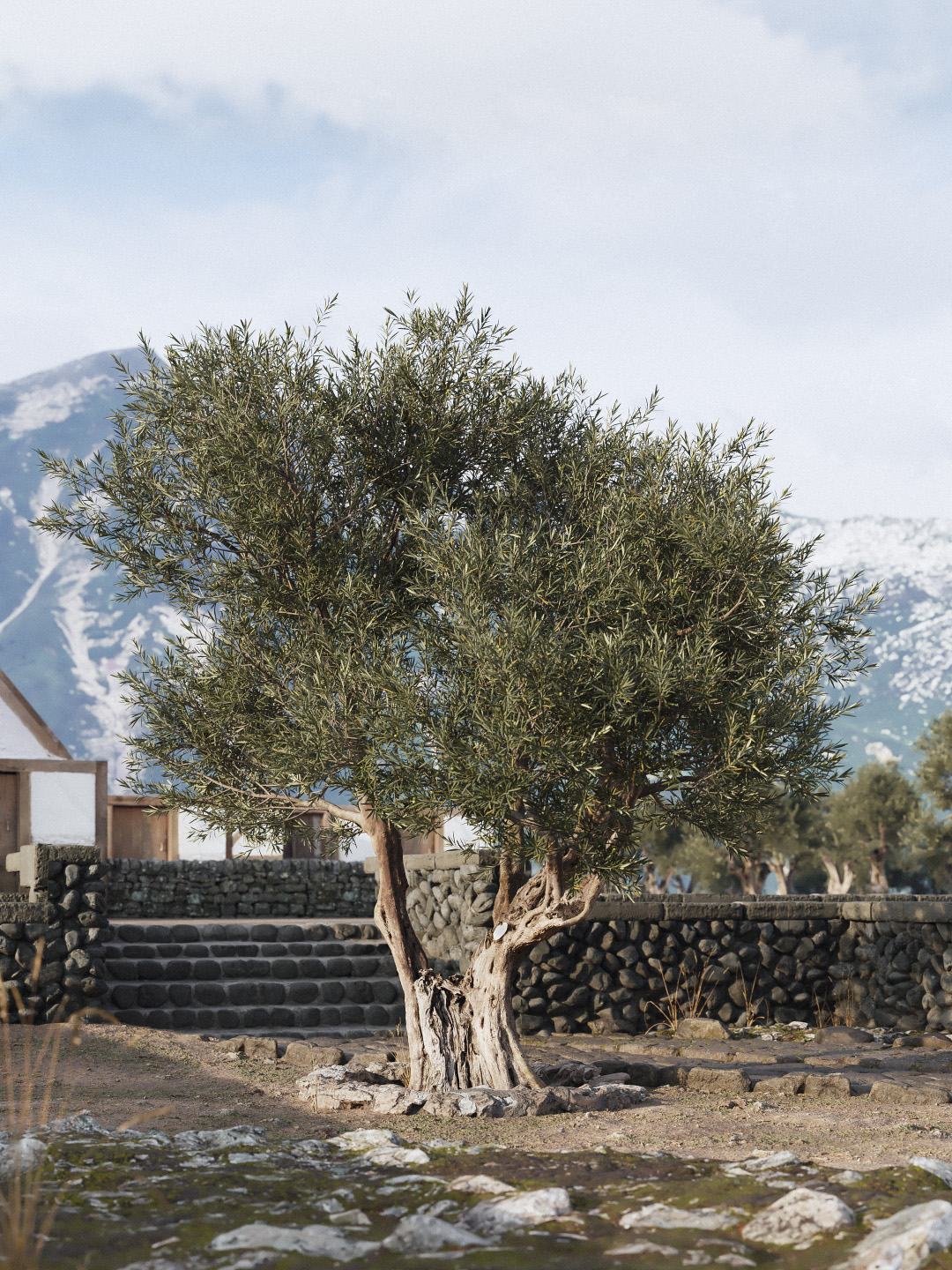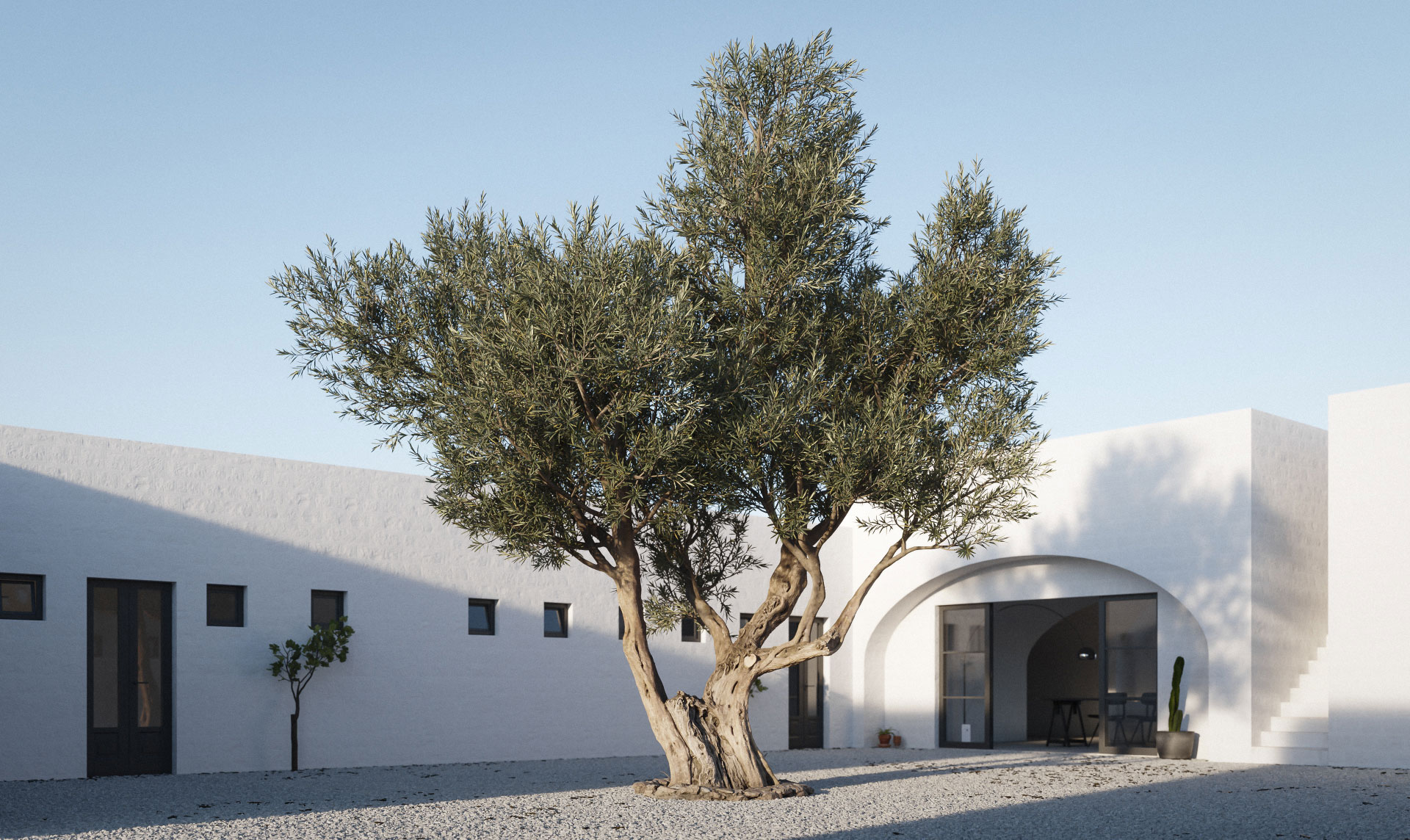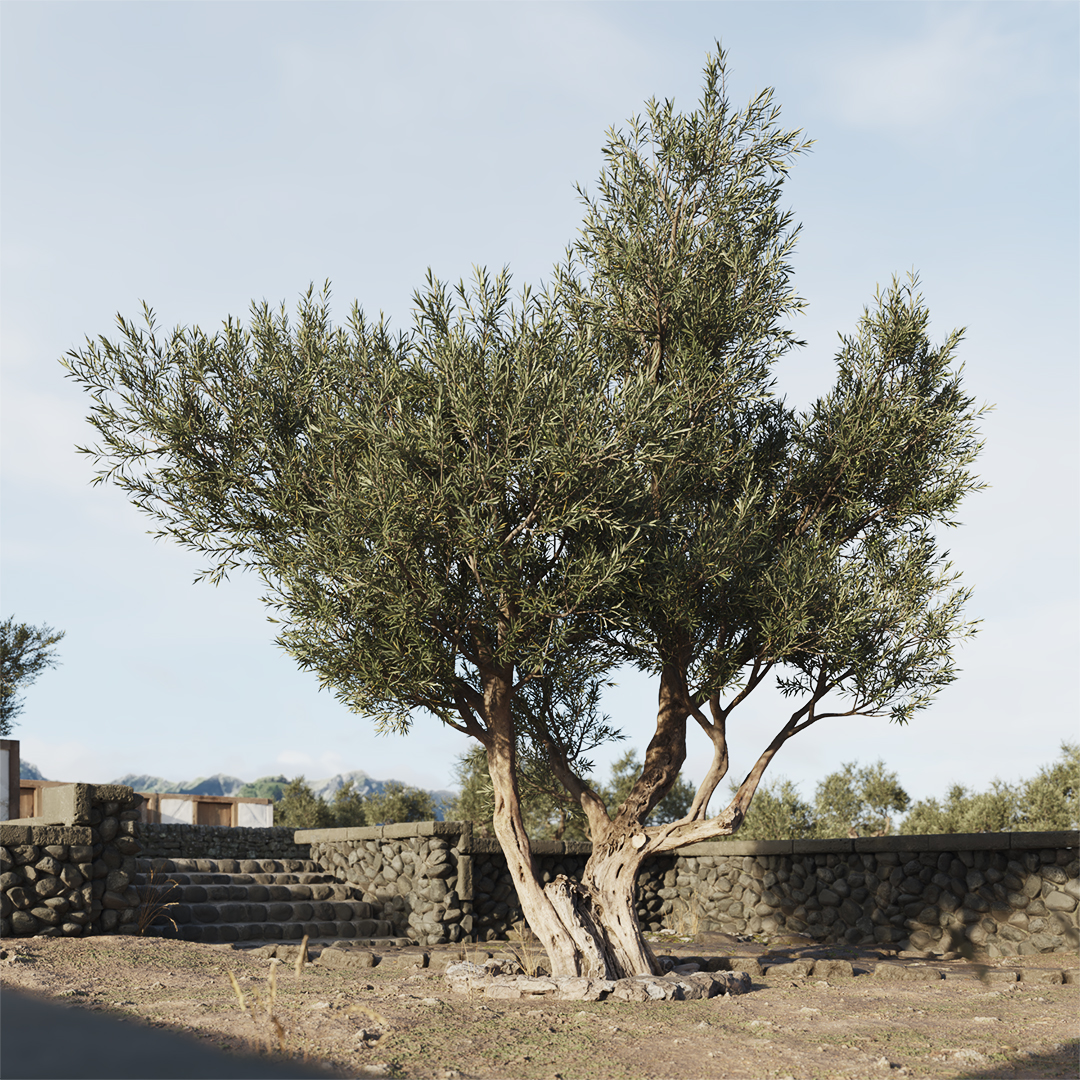 Payments can be made via:
Credit card
Paypal
Direct bank transfer
Payments via Direct bank transfer need manual confirmation. After 24-48 hours from the confirmation of the payment in our bank, you will receive a notification message in the e-mail that you indicated during the purchase process, with the confirmation and the download link to the product .
For any questions or additional information about payments and returns, please contact us at: soporte@3dcollective.es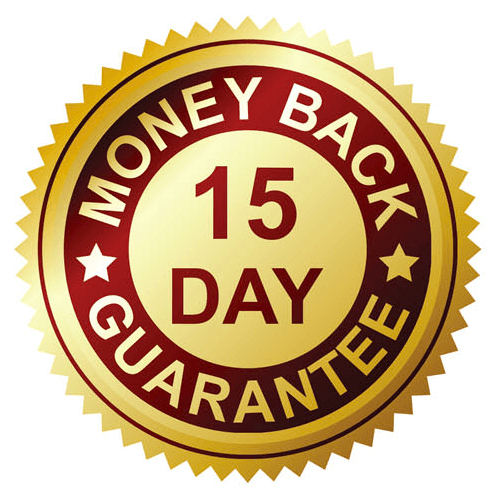 To ensure the satisfaction of users, all our products have a 15 day money back guarantee. if during this period you are not satisfied with the purchase, contact us at soporte@3dcollective.es and we will refund your money.
For download: Given the high resolution of the models of this Pack, the download files up to 2GB, depending on the internet connection the download of this pack may vary:

ADSL   100Mbit/s  =  2min
ADSL     24Mbit/s  =  8min
ADSL       2Mbit/s  =  1h 32min
After purchasing this product, you will receive an email with the download links, you can also access this thru the "MY ACCOUNT".This product has a 5 download limit, but if you need more you can contact us at soporte@3dcollective.es to ask for more or ask us any question related to this product.