Description
PACK 10 HDRI CALIBRATED 16K SELECTED BY COMMONPOINT.
The CommonPoint team has made a special selection of our HDRi*. They have chosen 10 skies with different light conditions, making a product that offers an interesting and complete variety of professional lighting options for their students.
*Important note: These HDRi are not new, they belong to the current catalog of 3D Collective.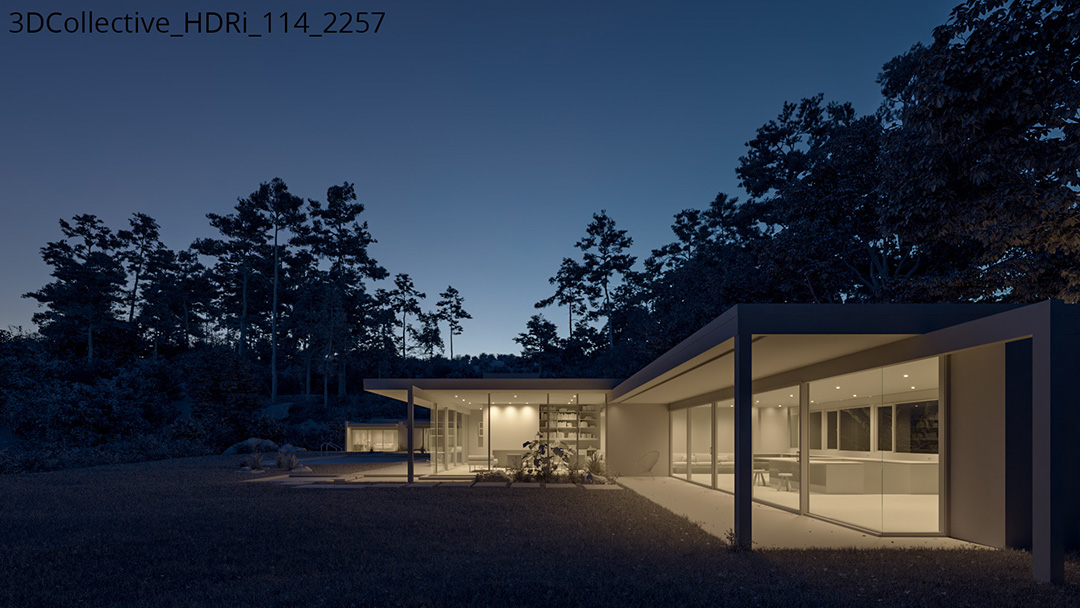 WHAT DOES THIS PACK INCLUDES?
This HDRi Pack contains a collection of 10 high-resolution (16K) calibrated HDRi. The skies have been photographed in different seasons of the year, with very varied weather conditions and with a wide variety of time frames, so that you can find the perfect lighting for your project.
One of the most popular methods, when lighting a 3D project, is what we know as IBL (Image Base Lighting), which consists of using a panoramic 360º high dynamic range image (HDRi) as a lighting source, to to reproduce as accurate as possible, the actual sky conditions at the time of capture. However, this technique has some important limitations and inconvenients, and that is why incorrect HDRi can cause problems when it comes to lighting our projects, sometimes causing worse results than automatic sky systems and sun that are included in most render engines.
DYNAMIC RANGE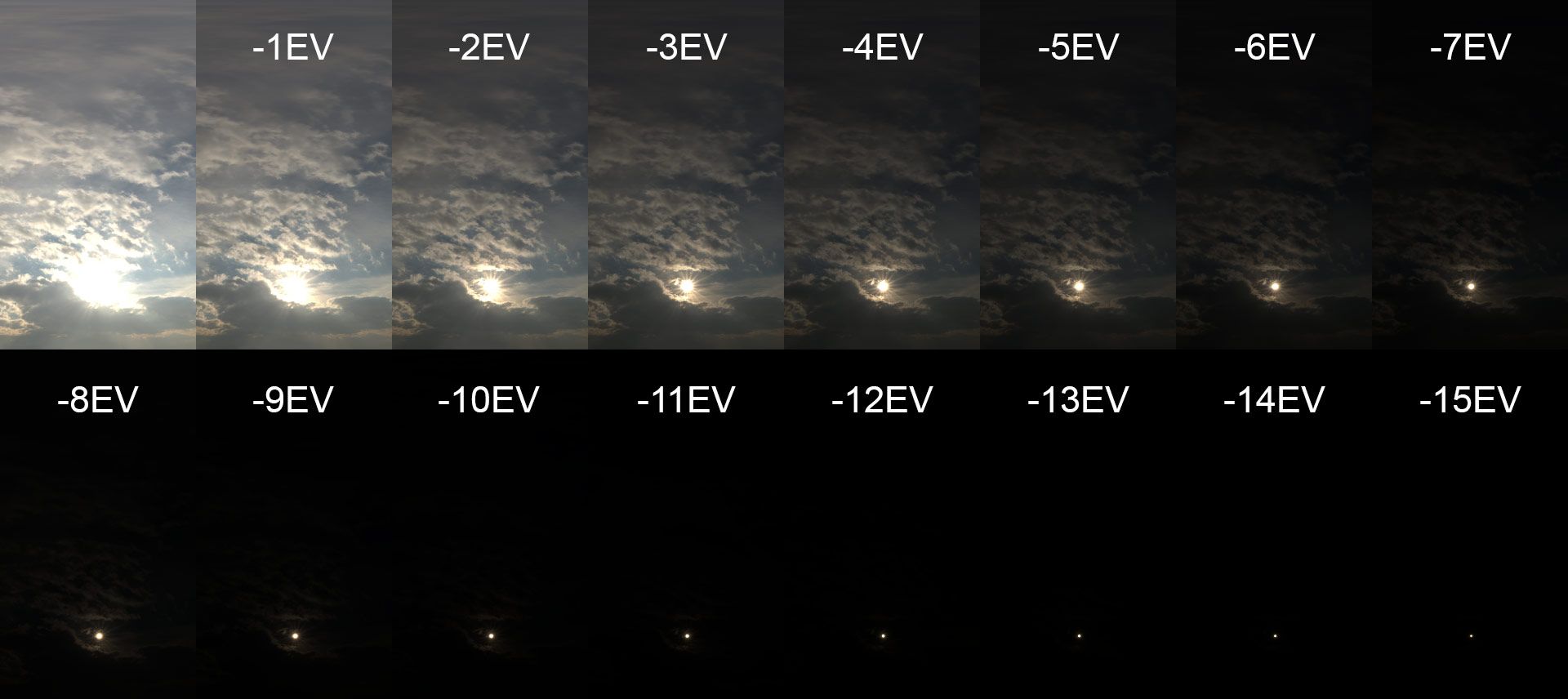 When capturing HDRi in skies with visible sun, one of the most common problems is the lack of dynamic range, due to the limitations of any real camera. 3D Collective's HDRi have all the necessary dynamic range so you don't have to modify anything in the file, and so that you can obtain real exposure value and luminosity in your projects. Simply load one of our HDRi to have a realistic lighting and a camera exposure matching real values.
REAL EXPOSURE VALUE IN 3D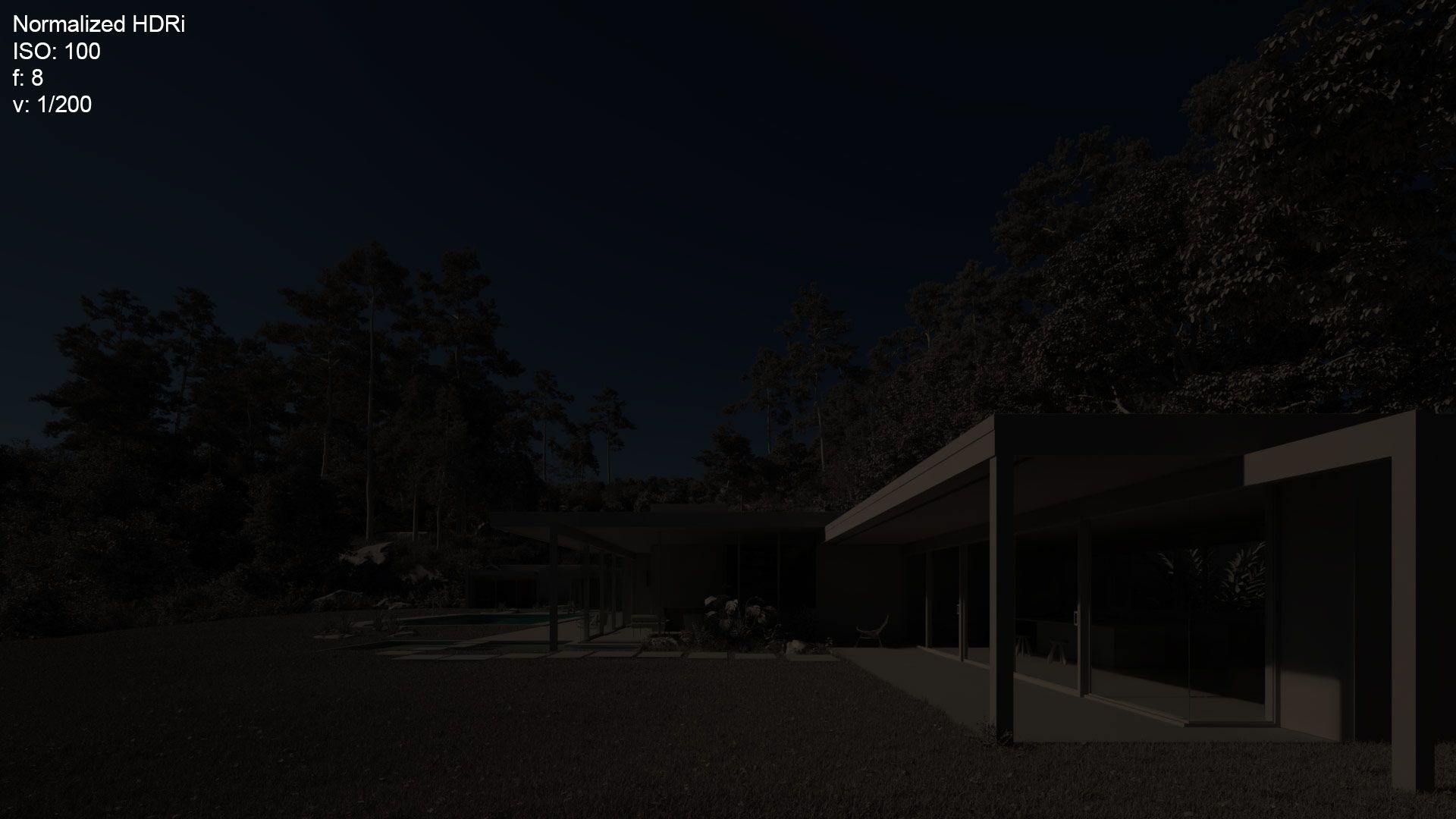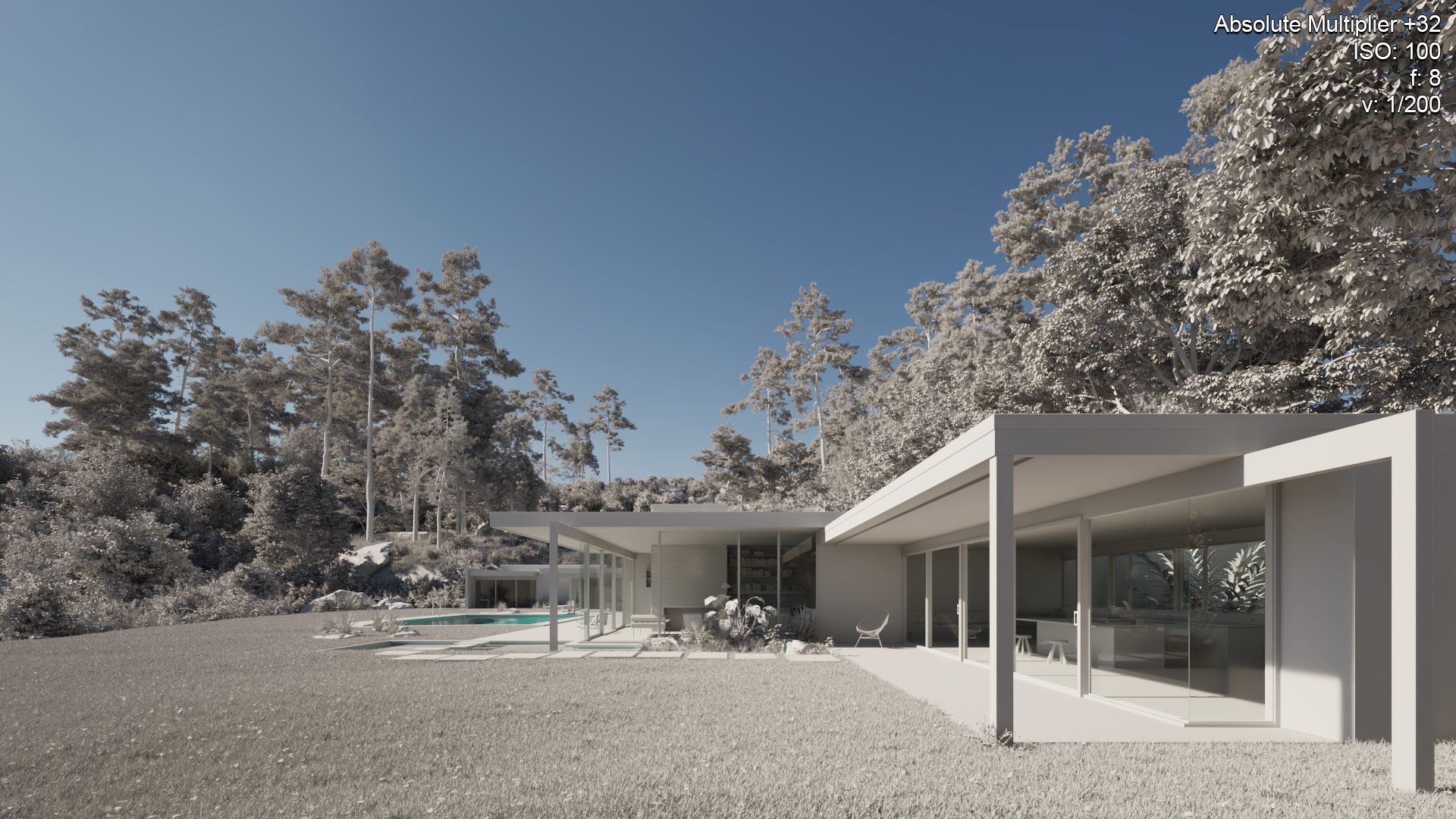 Another important challenge when creating this HDRi Skies Pack, has been to calibrate the HDRi exposure so that they are a true copy of reality. This allows us to create an exact copy of the real world in our 3D applications, obtaining a correct exposure of our camera in the project, and facilitating the incorporation of artificial lights with real luminosity values. Simply drag your sky to any 3D program to obtain absolute exposure values.
HIGH QUALITY HDRi AND 16K RESOLUTION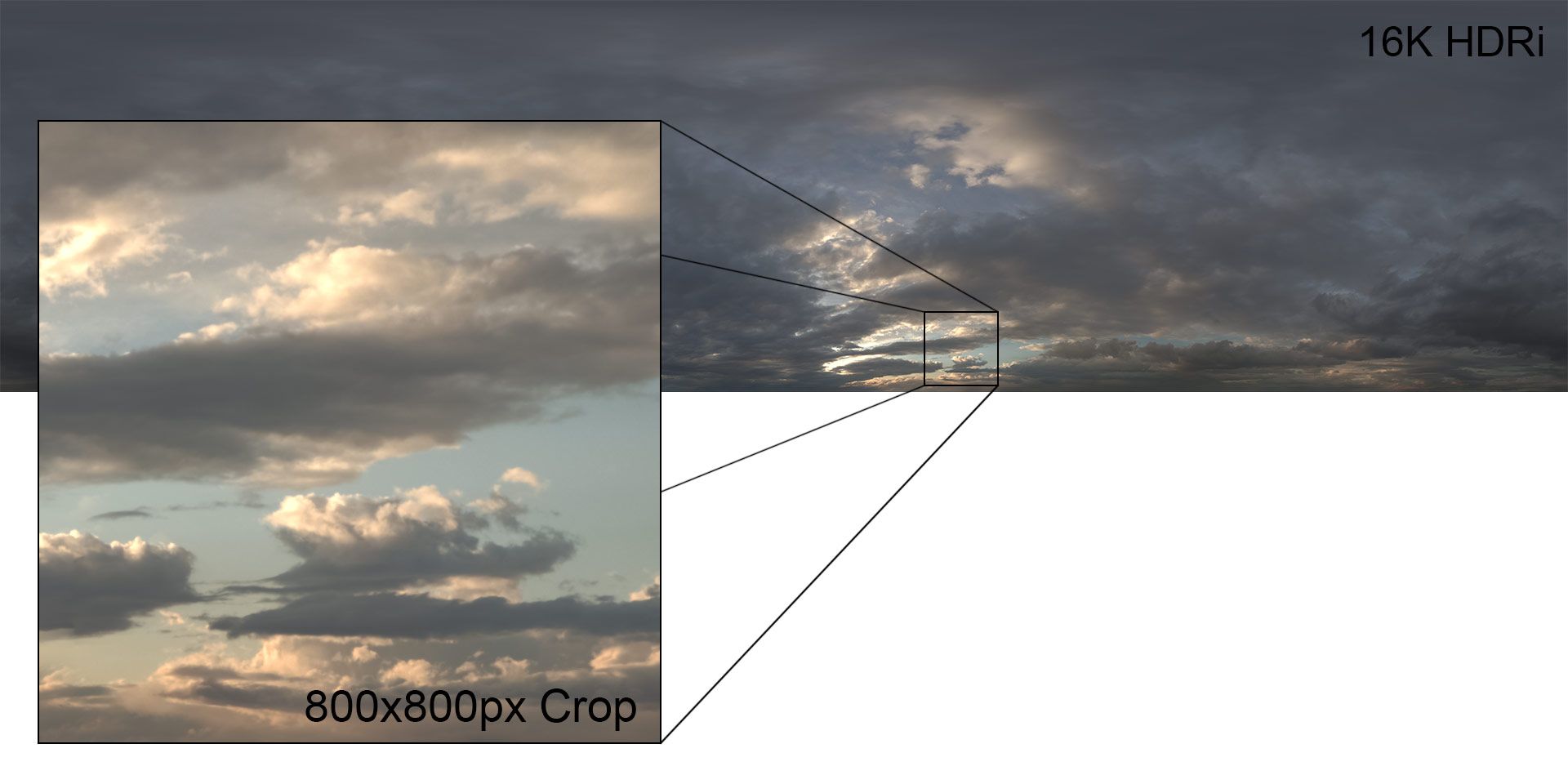 When it comes to capturing HDRi images, the most common method, is the use of fisheye lenses that allow a very fast capture of the photographs due to their wide angle of vision. However, this type of lens usually has problems of chromatic aberrations and they don't allow to generate images of high resolution. In order to offer high quality 16K HDRi, all the skies of this pack have been captured with high resolution (50+ MP) cameras and high-angle rectilinear super angular lenses to minimize chromatic aberrations, allowing an original file of more than 24K which is then reduced to the final 16K HDRi file to reduce noise and guarantee the highest quality standards.
CLEAN HORIZONS WITH 180º COVERAGE

When using HDRi, there are several possibilities; There's the HDRi that besides the sky contains the original horizon of the place of capture, this can cause that the trees, buildings, mountains, etc. from the location of the capture, are reflected in our projects. This might be useful to make a quick LookDev, however, when presenting a final project, it's preferable to have independent control over the sky and the horizon.
In this new Pro Pack, all our HDRi have been captured and modified to eliminate any intrusive element on the horizon, keeping only elements such as distant small sized mountains that allow us to achieve a more realistic horizon and add important details when we use the HDRi as a background.
We have also extended the HDRi below the horizon line to avoid problems in projects at sea or near level 0.
PRECISE COLORS AND COLOR TEMPERATURE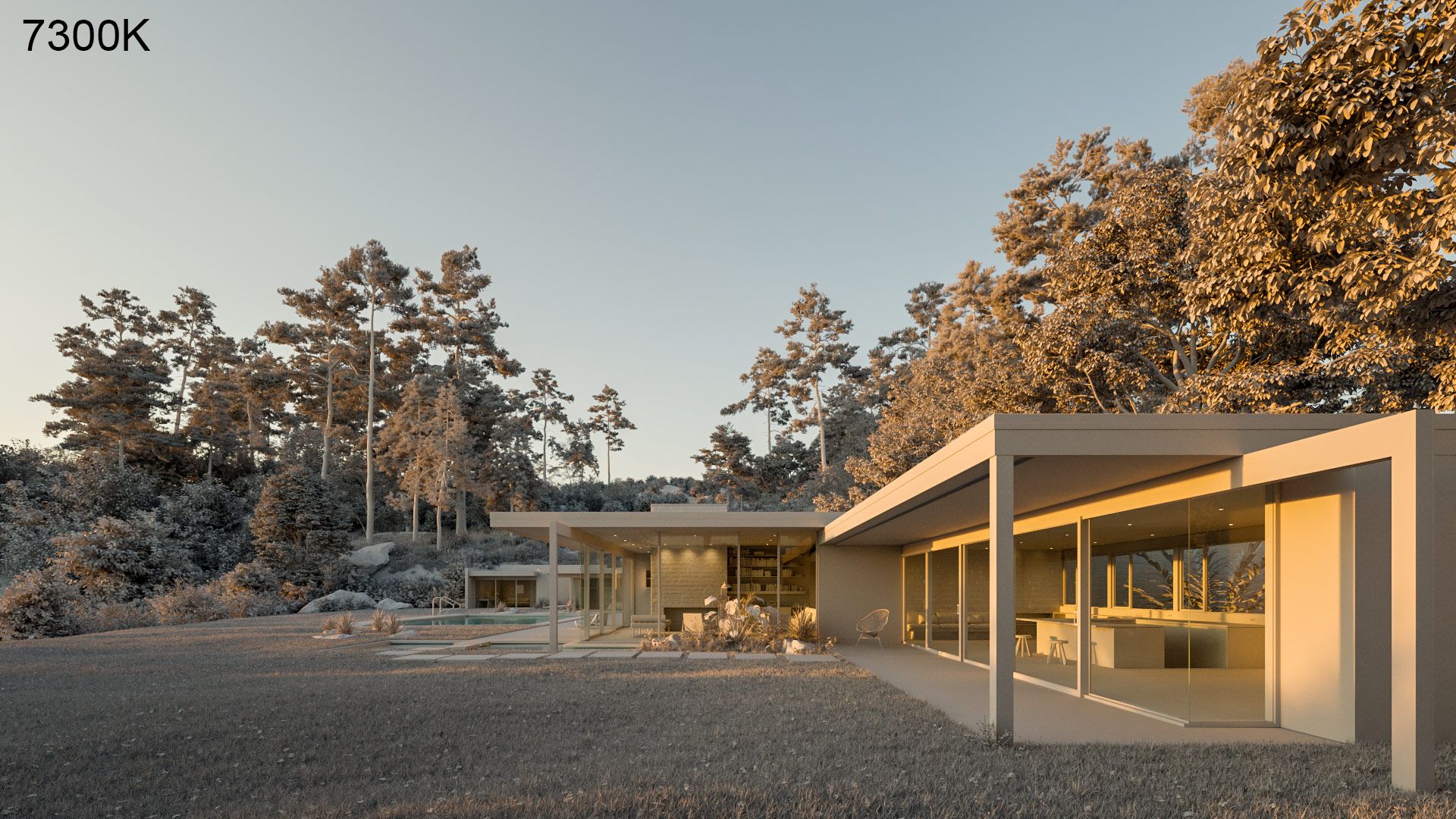 Another challenge when capturing HDRi images is preserving the original colors and color temperature to ensure consistency and allow a color temperature control similar to that of a photographer in real life. All of 3D Collective's HDRi have been made with the help of several systems to check and correct the color and the exhibition such as Color Checker, Luxometer, grayscale charts, etc. If you want to modify the color temperature of your render, you can do it as a photographer would do in the physical camera or in post-production.
Some projects lit with our hdri
PAYMENT OPTIONS AND CONDITIONS
p_t_3dC
+ VAT in Spain and EU
10 HDRi from the 3D Collective catalog selected and recommended by CommonPoint.

1 HDRi Sunny clear

2 HDRi Sun visible with clouds

2 HDRi Sunset with clouds

1 HDRi Cloudy

1 HDRi Partly Cloudy

2 HDRi Night with clouds

1 HDRi Clear night
Purchase 10 HDRi Pack
Single HDRi
+ VAT in Spain and EU
Payments can be made via:
Credit card
Paypal
Direct bank transfer
Payments via Direct bank transfer need manual confirmation. After 24-48 hours from the confirmation of the payment in our bank, you will receive a notification message in the e-mail that you indicated during the purchase process, with the confirmation and the download link to the product .
For any questions or additional information about payments and returns, please contact us at: soporte@3dcollective.es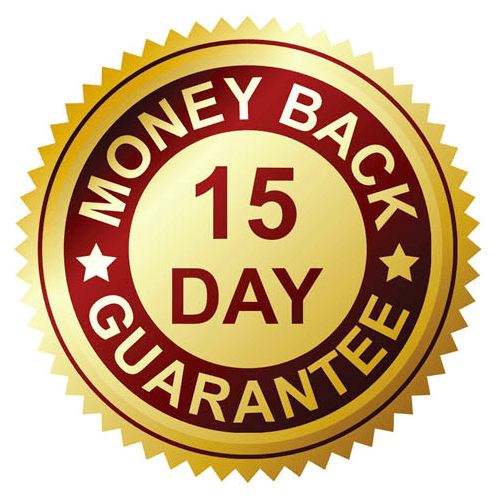 To ensure the satisfaction of our users, all our products have a 15 day money back guarantee. if during this period you are not satisfied with the purchase, contact us at soporte@3dcollective.es and we will refund your money.
For download: Given the high resolution of the HDRi of this Pack, the download files to 16K add up to 2.1GB, depending on the internet connection the download of this pack may vary:

ADSL   100Mbit/s  =  2min
ADSL     24Mbit/s  =  8min
ADSL       2Mbit/s  =  1h 32min
After purchasing this product, you will receive an email with the download links, you can also access this thru the "MY ACCOUNT".This product has a 5 download limit, but if you need more you can contact us at soporte@3dcollective.es to ask for more or ask us any question related to this product.